Separately Managed Accounts
The Robotti Value Equity Composite is a strategy of separately managed accounts with concentrated holdings in undervalued, out-of-favor equities with a focus on small and mid-cap companies. We are long-term investors, and turnover in the portfolio is typically low.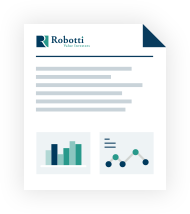 Protected: RVE Fact Sheet
Download the latest factsheet here.
Factsheet

RVE October 2022

October, 2022

Protected: RVE Fact Sheet

Download the latest factsheet here.

Current Commentary

RVE Q3 2022 Letter

September, 2022
Historical Commentary Letters
RVE Q2 2022

June, 2022

RVE Q1 2022

March, 2022

RVE Q4 2021

December, 2021

RVE Q3 2021

September, 2021

RVE Q2 2021

June, 2021

RVE Q1 2021

March, 2021

RVE Q4 2020

December, 2020

RVE Q3 2020

September, 2020

RVE Q2 2020

June, 2020

RVE Q1 2020

March, 2020

Robotti Response to Coronavirus II

March, 2020

Robotti Response to Coronavirus

March, 2020

RVE Q4 2019

December, 2019

RVE Q3 September 2019

September, 2019

RVE Q2 June 2019

June, 2019

RVE Q1 March 2019

March, 2019

RVE Q4 2018

December, 2018

RVE Q3 2018

September, 2019

RVE Q2 2018

June, 2018

RVE Q1 2018

March, 2018

RVE Q4 2017

December, 2017

RVE Q3 2017 Letter

September, 2017

RVE Q2 2017 Letter

June, 2017

RVE Q1 2017 Letter

March, 2017

RVE YE 2016 Letter

December, 2016

RVE Q3 2016 Letter

October, 2016

RVE Q2 2016 Letter

July, 2016

RVE Q1 2016 Letter

April, 2016

RVE YE 2015 Letter

January, 2016

RVE Q3 2015 Letter

October, 2015

RVE Q2 2015 Letter

July, 2015

RVE Q1 2015 Letter

April, 2015

RVE YE 2014 Letter

January, 2015

RVE Q3 2014 Letter

September, 2014

RVE Q2 2014 Letter

July, 2014

RVE Q1 2014 Letter

April, 2014